It is essential to use trekking poles when hiking on a mountain or long term to improve our physical performance and take care of our body injuries that can be generated in the short or long term.
Trekking poles are a German evolution of the ski poles first used in the Nordic countries. The poles have always been friendly companions as they are primarily used to create more points of support in relation to the ground and no longer consist of 2 but of 3 or 4. Its main function is to generate balance. They can be made of aluminum, titanium, carbon or fiberglass and are usually teledial, meaning that its size can be graduated.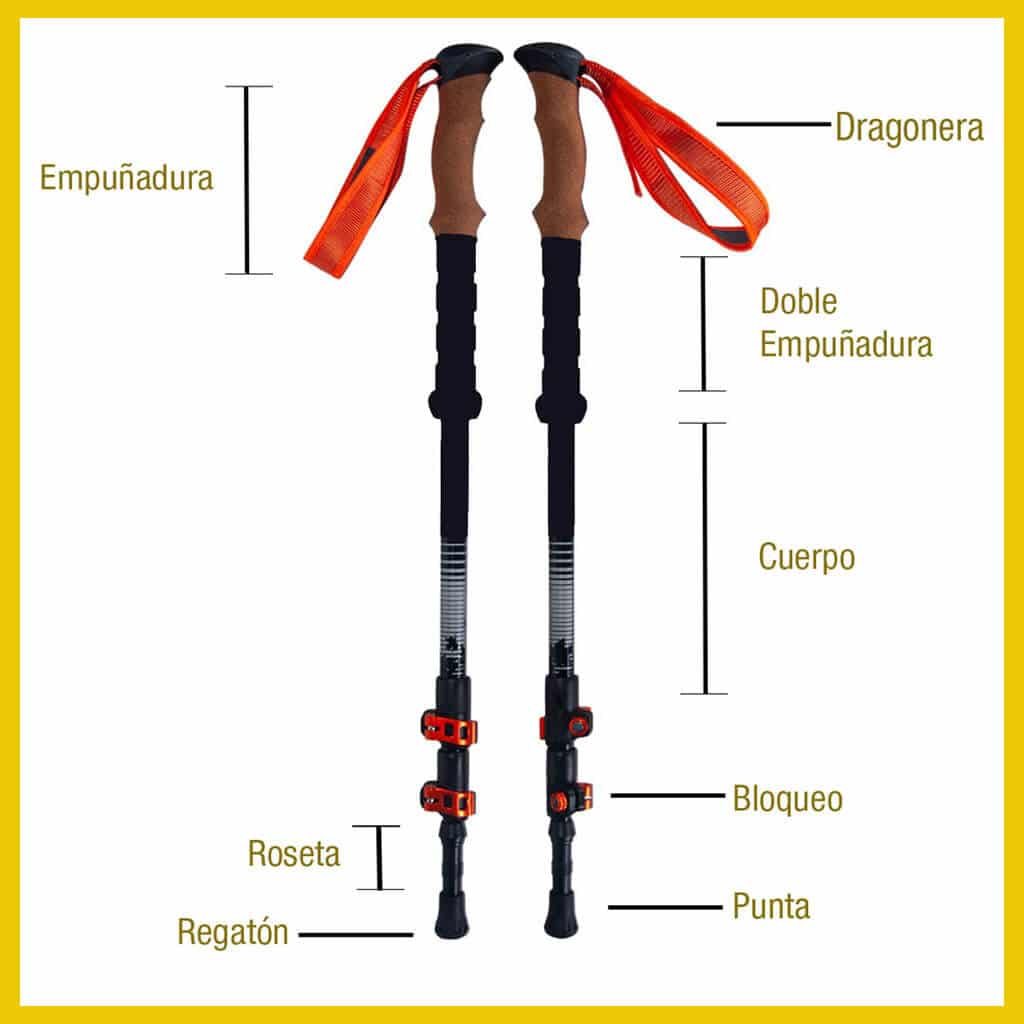 Using trekking poles is comfortable and therefore; Healthy. Here we explain why they are indispensable for your walks: Firstly, because the weight is distributed to other muscles of the body. The canes redirect part of the weight of the ankles and knees concentrated from the lower train of the legs; Towards the arms, shoulders and torso mainly; Which is why it takes care of the lower limbs from an injury and strengthens the upper body; This does not happen with the usual way of walking. They also take care of the back of spurs such as cervical muscle spurs.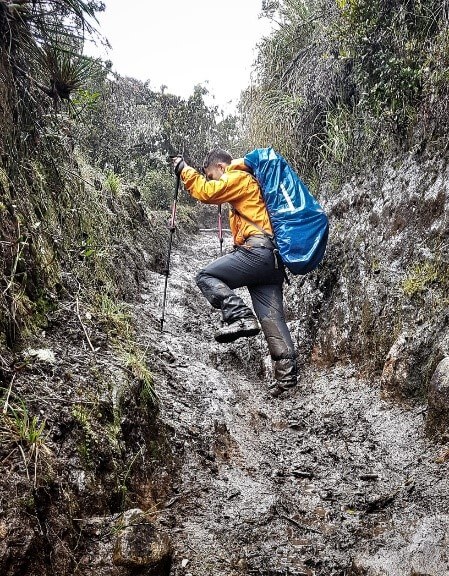 Talk for the physiological benefits, there are scientific studies proved that using trekking poles (Nordic Walking) have beneficial effects on resting heart rate, blood pressure, exercise capacity, maximal oxygen consumption, and better quality of life.
The correct way to use trekking poles is to adjust them to the size of the elbows; That is, if we find a promotion; It is appropriate to trim them to fit the ground trying to generate an Angle of approximately 90 degrees between the shoulder and wrist; If you want to use a single cane it is advisable to alternate its use in each arm.
Trekking poles are a practical solution to situations that may arise during a walk where it is necessary for example to measure land or move obstacles, however, it is necessary to clarify that they are not designed to travel over very steep snowy land; The function of friction and grip in these situations is unique to the axe.